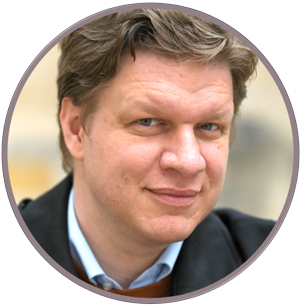 Tomáš Hudeček
PRAGUE INSTITUTE OF PLANNING AND DEVELOPMENT
HEAD OF DEPARTMENT OF CITY DEVELOPMENT
SMART MANAGEMENT:
CONTROL LAYERS OF A LEARNING CITY
Cities, complex systems built of number of subsystems and inside of socio-economic-geographical suprasystems, behave similarly to organisms with cells and living in the surrounding environment. And similarly, they also have control layers. The two highest consist of politicians and officials. The contribution deals with the role of these management layers in the behavior of the city, in its ability to learn not only from its own experience, but especially from the experience of other cities. It tries to name the main attributes of smart management as necessary conditions for sustainable urban development.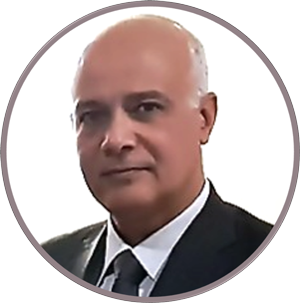 Mohamed Khalil
CHIEF TECHNOLOGY OFFICER AT ADMINISTRATIVE
CAPITAL FOR URBAN DEVELOPMENT - ACUD
THE NEW ADMINISTRATIVE CAPITAL AS A MODEL FOR THE FIRST SMART SUSTAINABLE CITY IN EGYPT (OBJECTIVE AND CHALLENGES)
Egypt is investing heavily to increase the inhabitant area by building new cities and the role of technology is significant to it. The first city of its kind is the new administrative capital which is the first smart city in Egypt and one of the largest green field cities across the world. During this presentation, I will illustrate on the main objectives and goals of the smart city initiatives, the challenges of adopting new technologies, and the impact on the Egyptian ecosystem.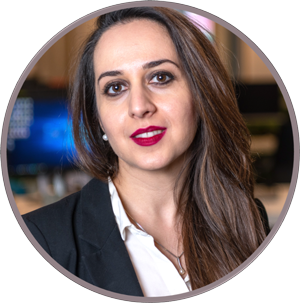 Bahar Namaki Araghi
ASSOCIATE AT ARUP – INTELLIGENT MOBILITY
BOARD MEMBER – ITS DENMARK
RESILIENCE OF SMART CITIES WITH FOCUS ON COMMUNITYʻS HEALTH, INCLUSIVENESS AND ACCESSIBILITY
A smart city should always be considered as a healthy and inclusive city with accessible services for citizens. Technology advancement should always be a means to achieve these objectives not the objective. With these insights, smart cities can perform better to meet citizens demands, and as a result access funding. The importance of the health-factor and services provided in cities has always been key. However, with the COVID19 pandemic, the health-factor and cities resilience under extreme conditions becomes more evident as a critical success factor. We observed that many cities couldn't respond to the abnormal conditions under pandemic pressure and ensure health and safety for their citizens without lockdowns and extreme restrictions.
Porie Saikia Eapen
DIRECTOR OF DEPARTMENT ENVIRONMENTAL SUSTAINABILITY AND COMPLIANCE
METROPOLITAN TRANSPORTATION AUTHORITY, USA - NY
HOW COVID 19 CHANGED THE WAY WE WORK, LIVE & THINK - A NEW YORK PERSPECTIVE
In 2020, concerned both by the alarming levels of spread and severity, and by the alarming levels of inaction, WHO made the assessment that COVID-19 can be characterized as a pandemic. The keynote will address the response to the pandemic by a city that sat squarely in its epicenter of the western hemisphere, its recovery and its future as shaped by Covid 19. It will discuss the changes in doing business, adapting to the new environment, embracing technology without foregoing the goals of resiliency, sustainability and smart growth for the city of New York and the region of New York, possibly leading the way for the next generation of American cities.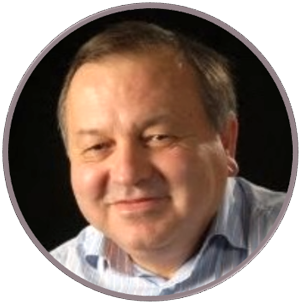 Mehmet Aksit
DIRECTOR OF SMART CITIES & ECOSYSTEMS LAB
ALLIANCE ON DIGITAL MNG OF PANDEMIC DISASTERS AT TOBB UNIVERSITY OF ECONOMICS AND TECHNOLOGY – ANKARA, TURKEY
DESIGNING SUSTAINABLE AND SCALABLE SMART CITY ENTERPRISE SYSTEMS
More and more cities adopt the concept of smart cities to manage their processes and to satisfy increasingly sophisticated demands of their citizens. Unfortunately, due to the complexity and lack of effective support by current infrastructures, developing smart-city systems is still a very tedious task. Within this context, this talks discusses the sustainability, scalability and controllability challenges in realizing smart-city systems. We consider smart-cities as a special-case of large scale digital management. To this aim, we propose holistic integration of the following technologies: (1) Digital ecosystem approach where multiple companies can share the infrastructure for sustainability;  (2) Parallelization based on Systems-of-systems approach for scalability; (3) Distributed Twin system approach for enhancing controllability. As an example of smart-city application, we will consider digital earthquake management.